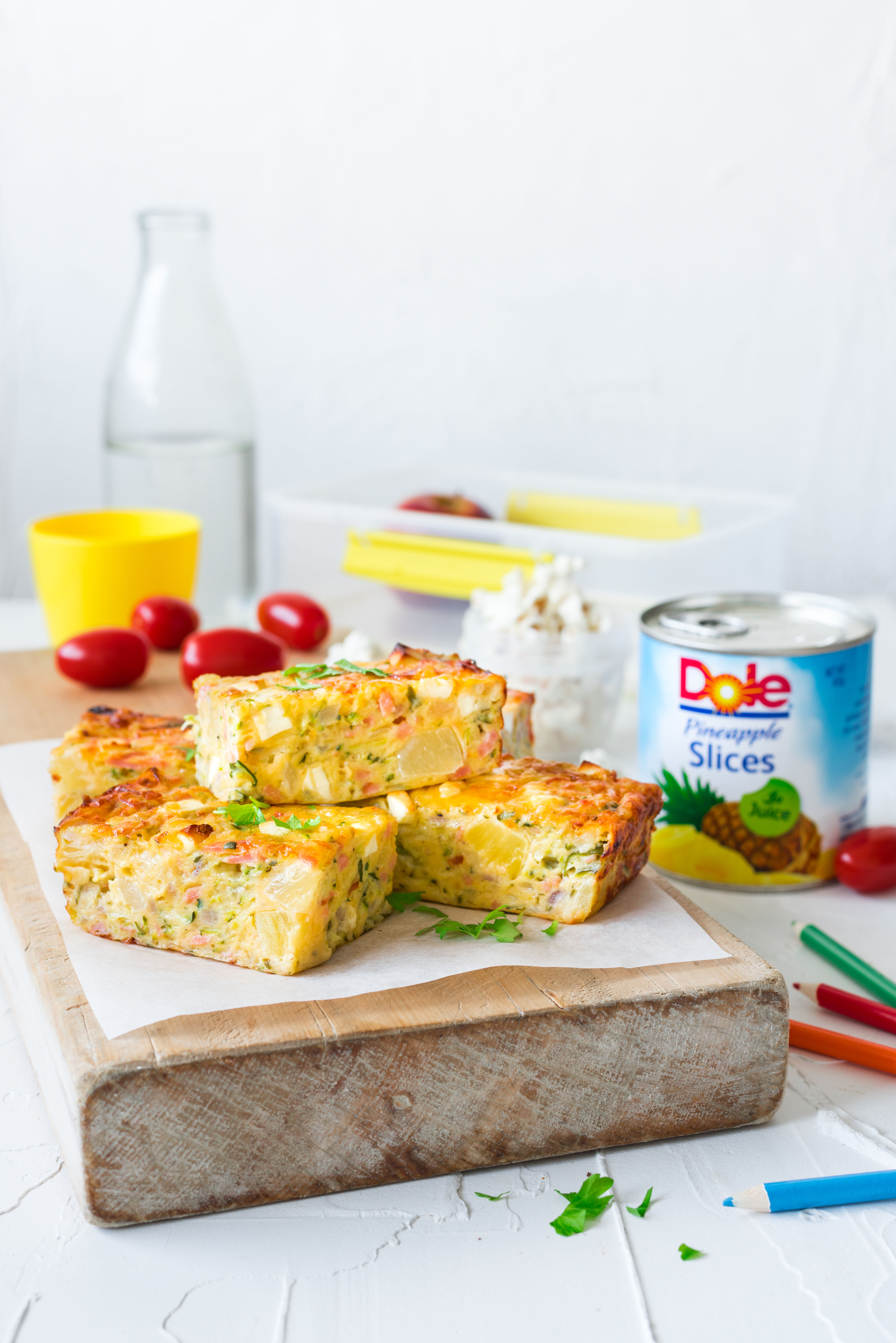 Zucchini, Ham and Pineapple Slice
Ingredients
1 tablespoon olive oil
½ red onion, finely diced
1 brown onion, finely diced
2 cloves garlic, minced
250 grams champagne ham, finely chopped
3 slices of Dole sliced pineapple in juice, cut into 1cm chunks
4 zucchinis, grated
1 large handful of fresh parsley, roughly chopped
6 eggs
1 cup all-purpose flour
1 teaspoon baking powder
Salt
Cracked pepper

Serves
Method
1. Preheat oven to 180°C and grease and line a 20 x 30cm deep baking dish.
2. Heat olive oil in a large sauté pan. Add red and brown onion and fry until soft. Add the garlic and champagne ham and fry for 3 minutes. Remove from heat and set aside to cool.
3. In a large bowl, combine the pineapple, grated zucchini, parsley, eggs, flour, baking powder, salt and pepper. Add the fried ingredients and stir until well combined.
4. Pour batter into baking dish and bake for 45 minutes or until golden brown and cooked through.
Per Serve