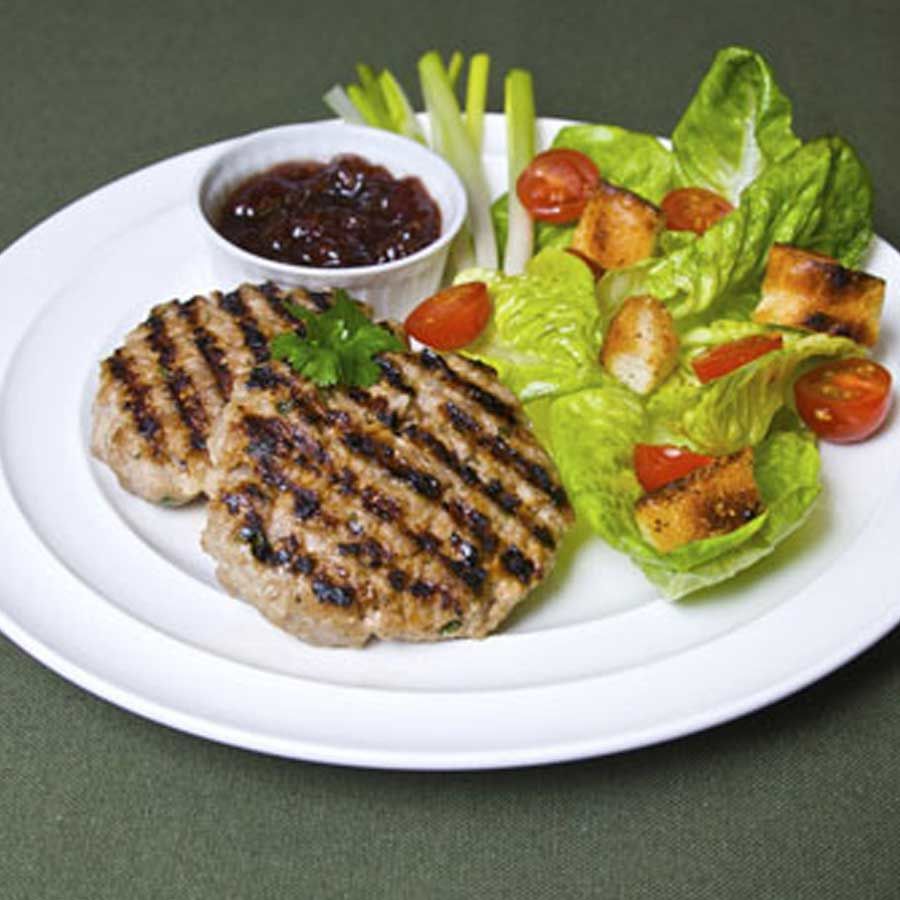 Uncle Steve's Pork and Ginger Rissoles
These super-tasty rissoles are so easy and delicious cooked on the BBQ, but can also be grilled or pan-fried.
Ingredients
600 g minced pork
2 tbsp breadcrumbs
½ medium onion, finely chopped
1 ½ tbsp finely diced Ginger Tiger
1 tbsp hoisin sauce
1 tsp five-spice powder
1 tbsp chopped coriander leaves (optional)
Pinch of salt and pepper
Serves
4
Method
Mix all ingredients in a bowl until well combined.
Divide the mixture into eight equal pieces.
Roll each piece into a ball, and then flatten slightly and mould into a disc with an even thickness of about 2cm.
Place the rissoles onto a BBQ or pan at medium heat and cook for 5 or 6 minutes.
Turn the rissoles and cook until there are no pink juices when pierced with a knife (approximately 4 - 5 minutes).
Serve immediately with your favourite chutney and a fresh salad.
Per Serve