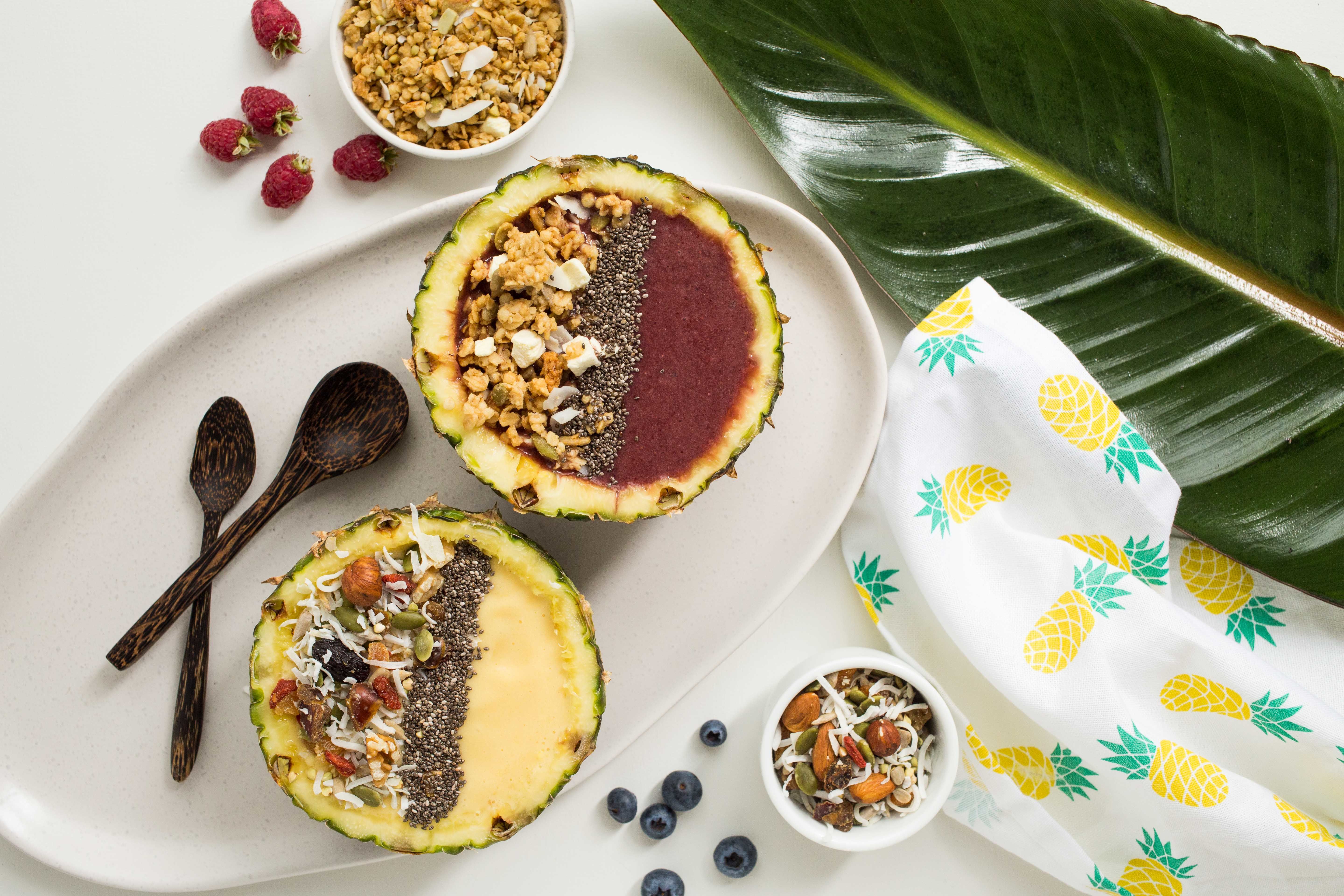 Tropical Gold Pineapple, Paw Paw and Banana Smoothie
Sunshine in a pineapple bowl! This smoothie is not only delicious, but it combines all three of the Dole Superfoods. It even uses a hollowed-out pineapple for the smoothie bowl!
Ingredients
1 Dole Tropical Gold pineapple
½ Dole paw paw
1 Dole banana
1 cup milk
½ cup plain unsweetened yoghurt
1 tsp honey
Chia seeds, muesli/granola, berries etc., to serve
Serves
2
Method
Slice the pineapple in half horizontally. Using a sharp knife and spoon, carefully scoop out the pineapple flesh. Put the pineapple halves aside, these will be your smoothie bowls.
Remove the pineapple flesh and place in a blender or food processor with the other ingredients and blend until smooth.
Pour smoothie into the pineapple bowls.
Serve immediately and garnish as desired. We have used chia seeds, granola and berries.
Per Serve