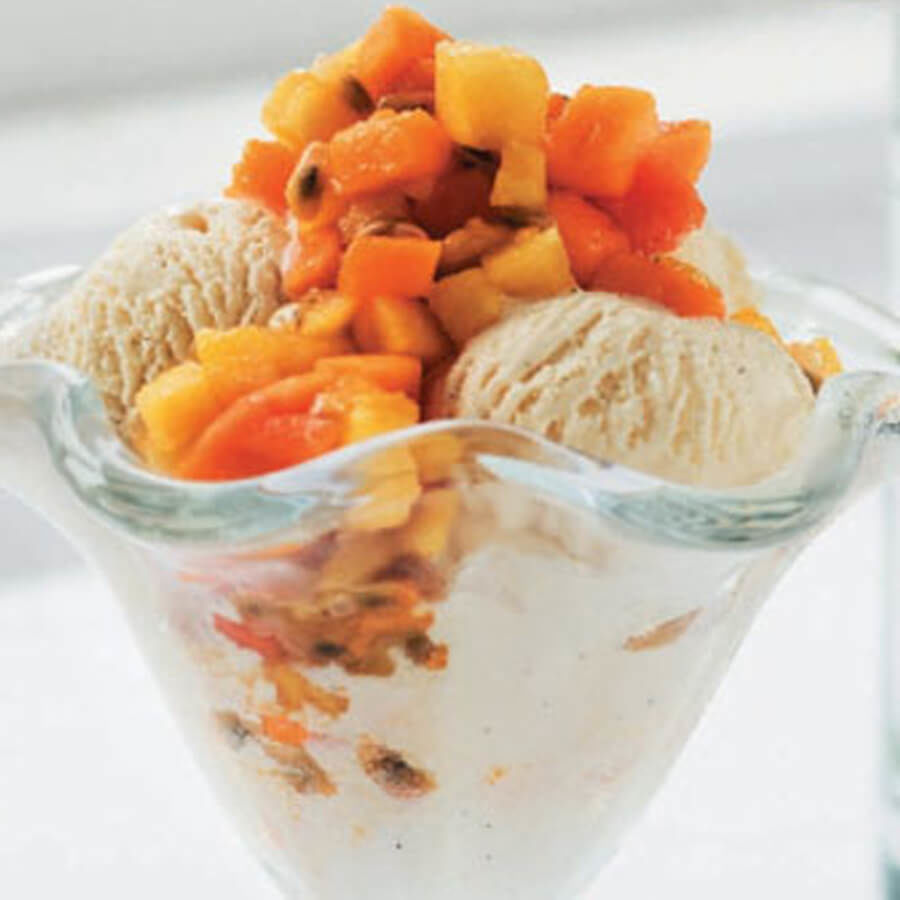 Tropical Gold Pineapple and Fresh Paw Paw Salsa
There's a taste of sunshine in this special Dole Tropical Gold pineapple and paw paw salsa. So versatile, it can be used for either a luxurious topping over ice cream or as a side dish with pork, chicken, or fish.
Ingredients
½ Dole Tropical Gold pineapple
1 Dole yellow-fleshed paw paw
pulp of 2 passion fruit
juice of 1 lime.
Serves
4
Method
Carefully peel and take the seeds out of the paw paw and then chop into fine pieces.
Peel and slice the pineapple and remove the core. Chop the remaining pineapple into the same size as the paw paw.
Mix the fruit together with the passion fruit pulp and the lime juice.
Per Serve