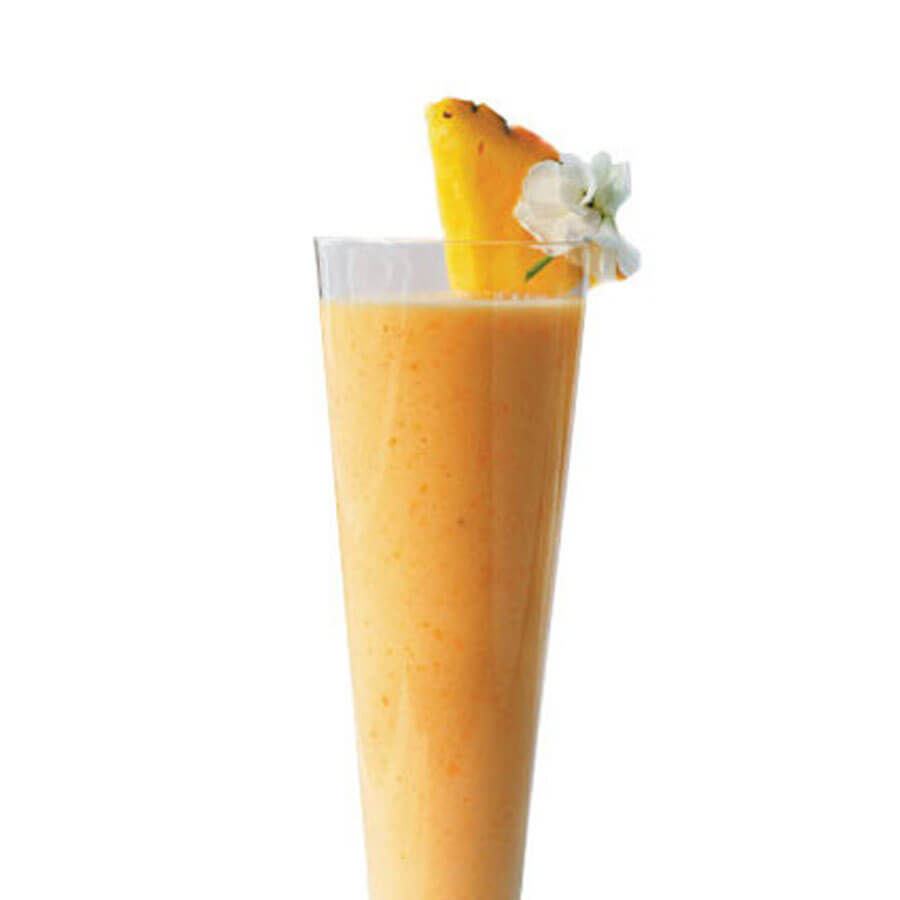 Super Duper Tropical Smoothie
Sunshine in a glass! This smoothie is not only delicious but it combines all three of the Dole Superfoods in one glass - yummy!
Ingredients
½ Dole Tropical Gold pineapple
½ Dole Pawpaw
1 Dole banana
1 cup milk
½ cup plain unsweetened yoghurt
1 tsp honey
Serves
4
Method
Cut the Dole Tropical Gold pineapple in half and peel carefully.
Cut out the hard core in the middle and chop into bite-size pieces.
Cut the Dole Pawpaw in half lengthwise, scoop out all of the black pips and throw them away. Cut the pawpaw into pieces.
Peel and then chop 1 Dole regular banana into 3 or 4 pieces.
Put all of the fruit in a blender and add the milk, yoghurt and honey.
Blend until smooth and serve immediately.
In the summer you can add a few ice cubes to the smoothie before you blend it to make a frosty treat.
Per Serve