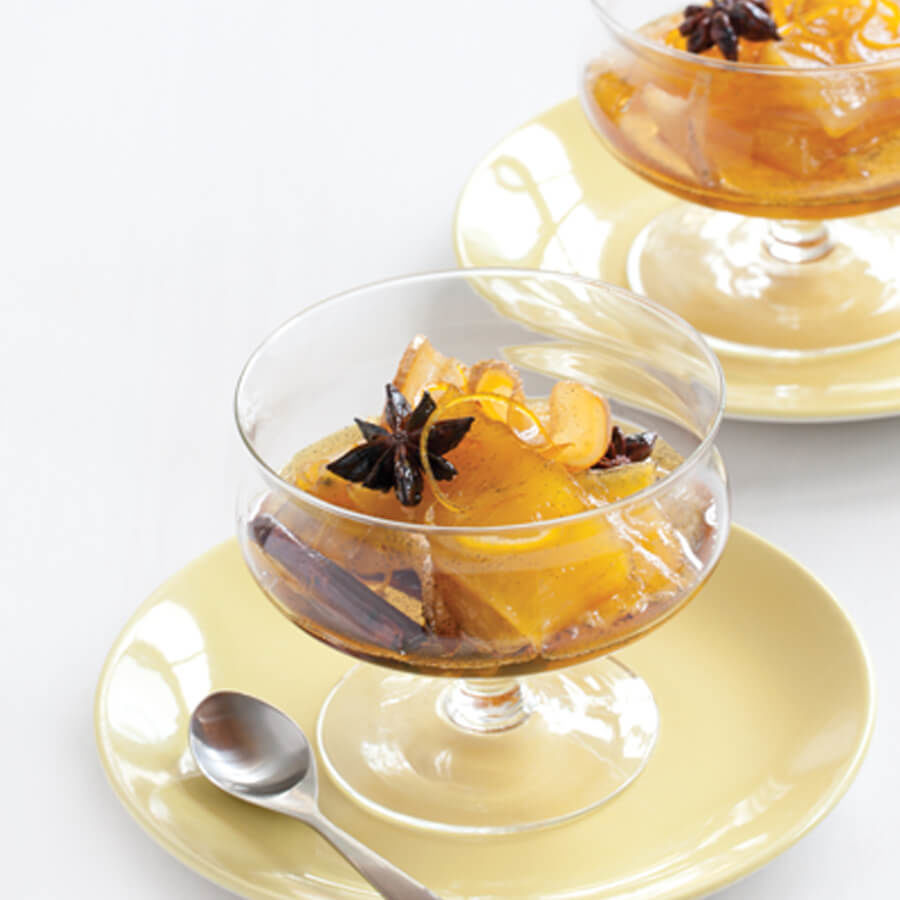 Spiced Pineapple Compote
The marriage of pineapple and star anise is divine. Add the ginger, cinnamon and vanilla and the combination is sensational.
Ingredients
1 just ripe pineapple, skin cut off
1 inch ginger, thinly sliced
1 cinnamon stick, broken
Seeds of 1 vanilla pod
3 star anise
Peel of 1 lemon (without the white pith), sliced into thin strips
Juice of 1 lemon
3 ½ cups water
1 cup sugar
Serves
4
Method
Cut pineapple into quarters lengthways and slice off tough inner core. Slice pineapple 1cm thick. Place in a saucepan with remaining ingredients and bring to a boil, reduce heat and simmer for 45 minutes, uncovered, to allow flavours to infuse. Serve hot or cold with yoghurt or ice cream.
Per Serve