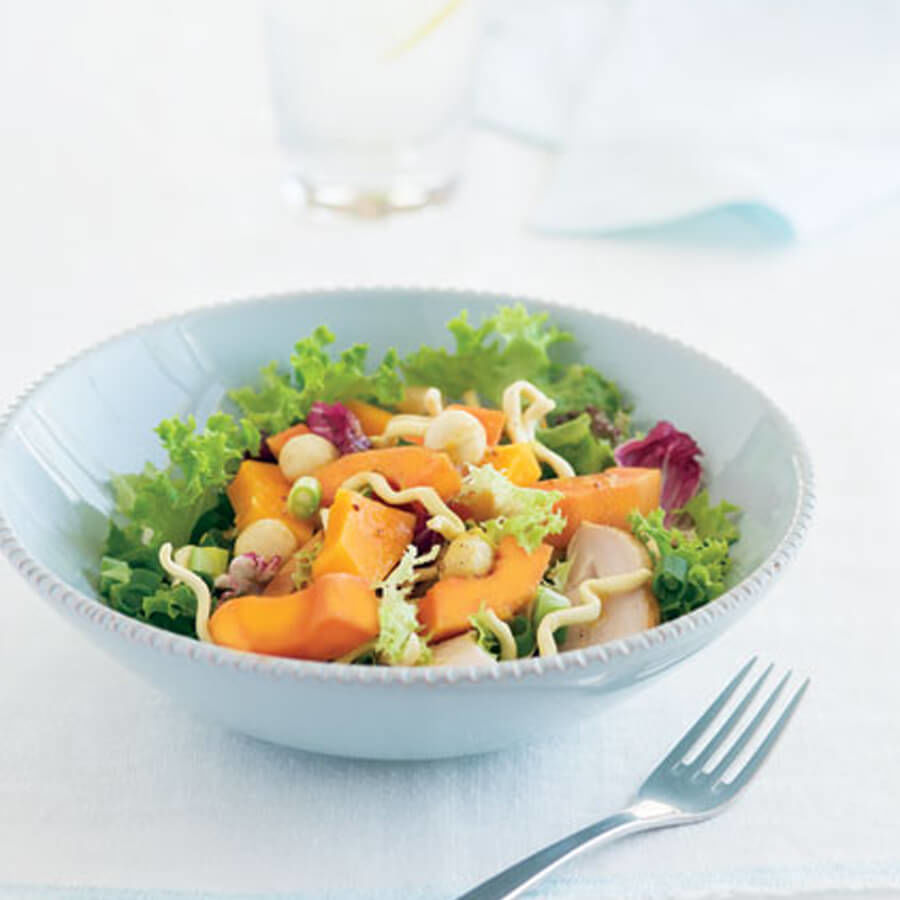 Smoked Chicken and Pawpaw Salad with Citrus Honey Dressing
Quick and easy but full of exciting flavours and the goodness of pawpaw.
Ingredients
Salad Ingredients
1 130g packet mesclun salad or baby salad leaves
2 smoked chicken breasts, sliced
1 Dole Pawpaw, cut into chunks
2 spring onions, finely chopped
½ cup crispy noodles
¼ cup macadamia nuts (optional)
Dressing
¼ cup orange juice
2 tbsp lemon juice
2 tbsp olive oil
1 tsp honey
1 tsp grainy mustard
salt and pepper to taste
Serves
4
Method
Place the salad leaves, sliced chicken breasts, pawpaw chunks, spring onions, crispy noodles, and macadamia nuts into a salad bowl or on individual serving plates.
To prepare the dressing, combine all ingredients.
Drizzle with the dressing and serve immediately.
Per Serve