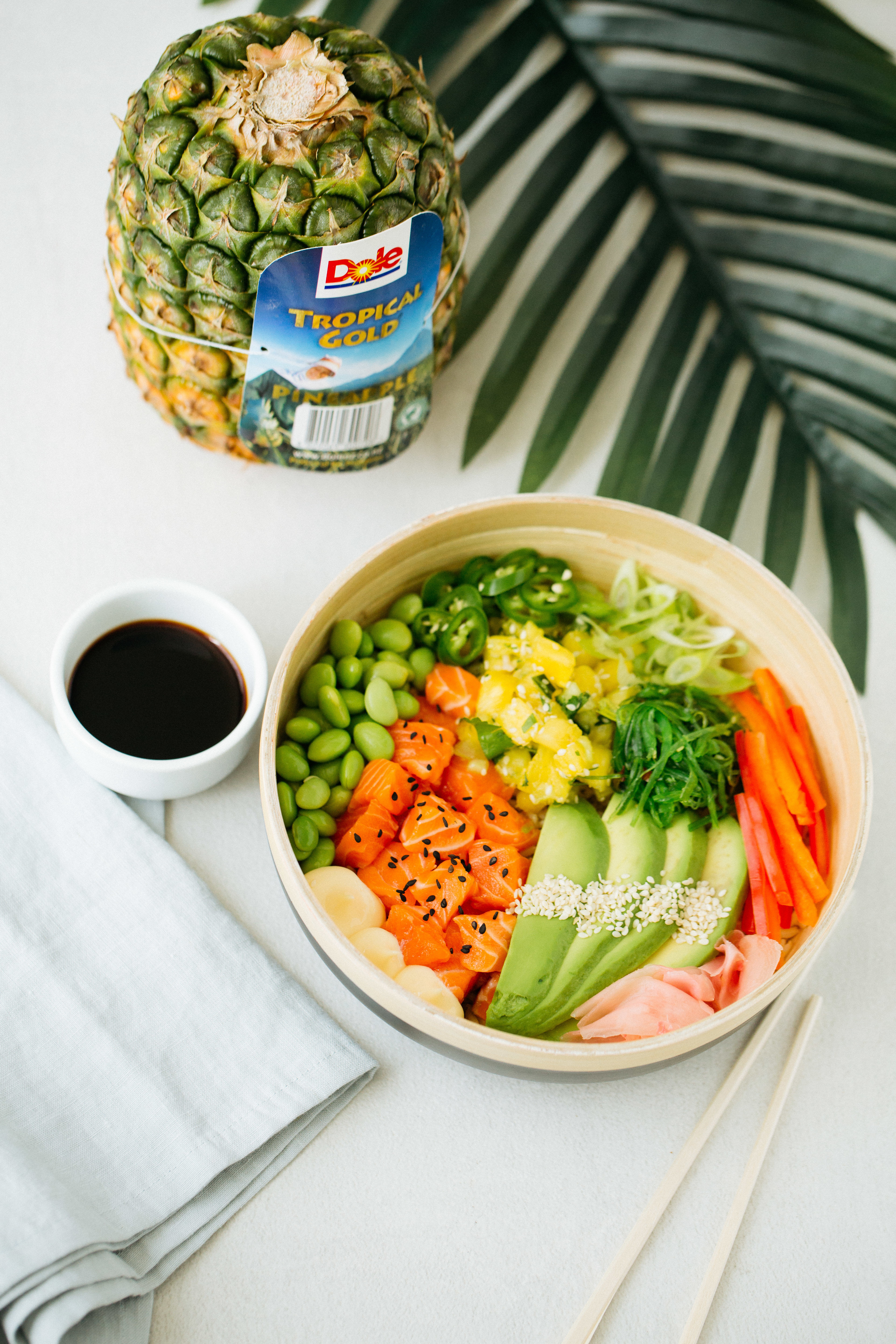 Poke Bowl
Ingredients
½ Dole Pineapple – Cubed
2 Tsp. Fresh Coriander
300g Fresh Salmon fillet – Cubed
¼ cup Edamame Beans
1 Fresh Chilli – Sliced
1 Avocado – Halved & Sliced
1 Red Capsicum – Sliced into thin Strips
2 Spring Onions – Thinly Sliced
½ Cup Seaweed Salad
2 Cups Brown Rice
1 Tsp. White Sesame Seeds
Toppings
Kewpie Japanese Mayo
Pickled ginger
Black & White Sesame Seeds
Soy Sauce
Serves
2
Method
Cube fresh pineapple and place in small bowl.
Finely chop coriander and add to pineapple with 1 Tsp. white sesame seeds. Stir together and place to side.
In two dinner bowls begin to create poke bowls by first evenly distributing the rice between the two bowls. From here begin layering ingredients in an orderly way starting with the salmon & pineapple prepared earlier.
Once all ingredients have been added to the bowl finish by adding mayonnaise and pickled ginger and garnish with a sprinkling of black & white sesame seeds.
Serve with soy sauce on the side.
Per Serve