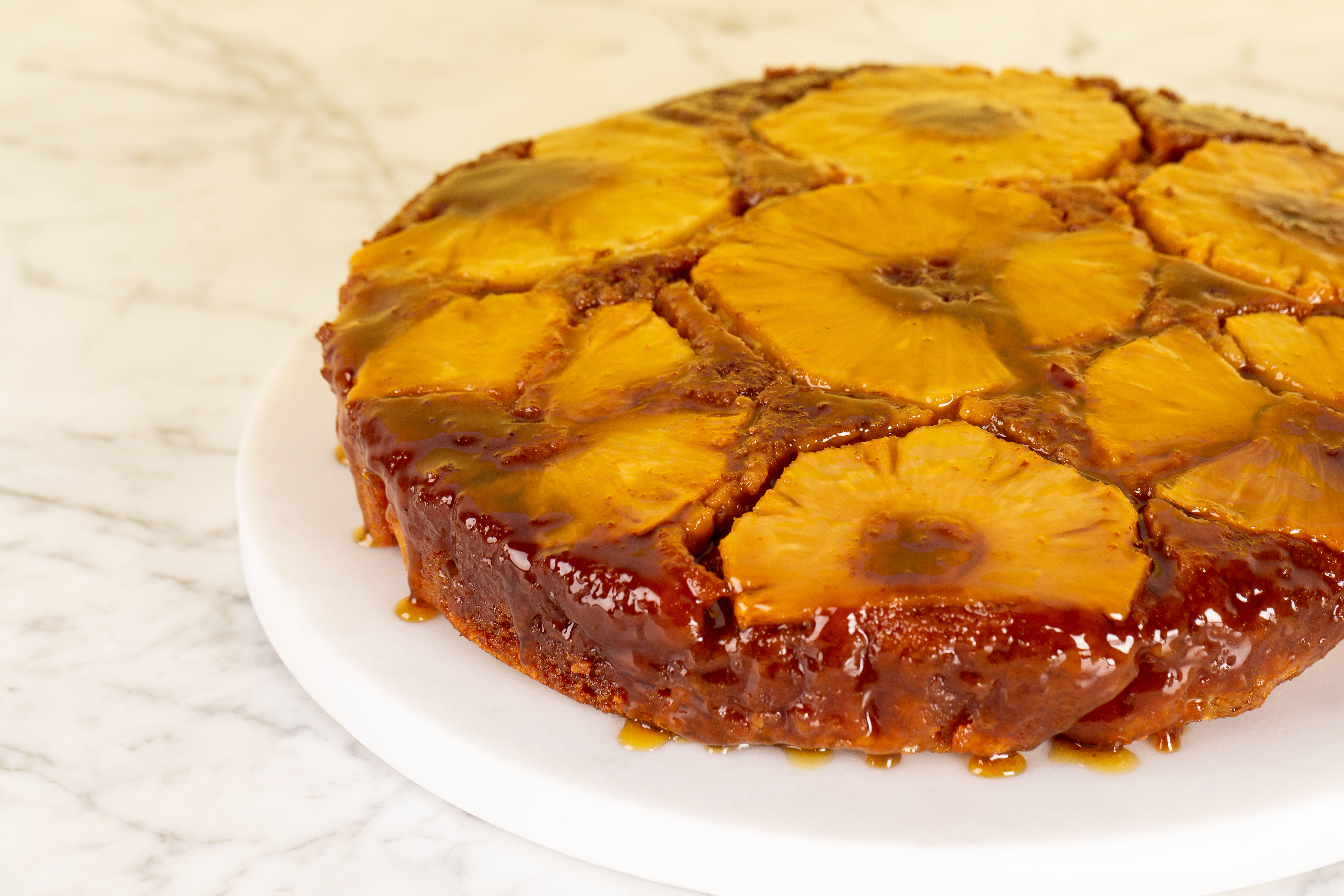 Pineapple Upside Down Cake
This recipe is from The Great Kiwi Bake Off.
Ingredients
Caramel
150g caster sugar
¼ cup water
Pineapple
1 Dole pineapple, peeled and sliced to your liking
Cake
250g butter
250g brown sugar
4 whole eggs
½ cup room temperature milk
1 tsp vanilla extract
200g plain flour
1 ½ teaspoons baking powder
50g ground almonds
50g coarsely ground walnuts
Serves
Method
Caramel
1. Boil until dark golden brown and then quickly pour into the lined baking tin
Pineapple
1. When caramel is set, arrange the sliced pineapple on top
Cake
1. Grease and line a 10" round baking tin with baking paper
2. Set oven to 160°C
3. Beat butter and brown sugar together in a mixing bowl until pale and fluffy.
4. Add eggs one at a time, beating after each.
5. Add milk and vanilla, and beat through
6. In a bowl, sieve flour and baking powder, mix in almonds and walnuts. Fold into the batter with a rubber spatula.
7. Pour batter over the pineapple and bake for 35 to 40 minutes or until the cake is cooked when tested with a skewer.
8. Remove from the oven.
Per Serve