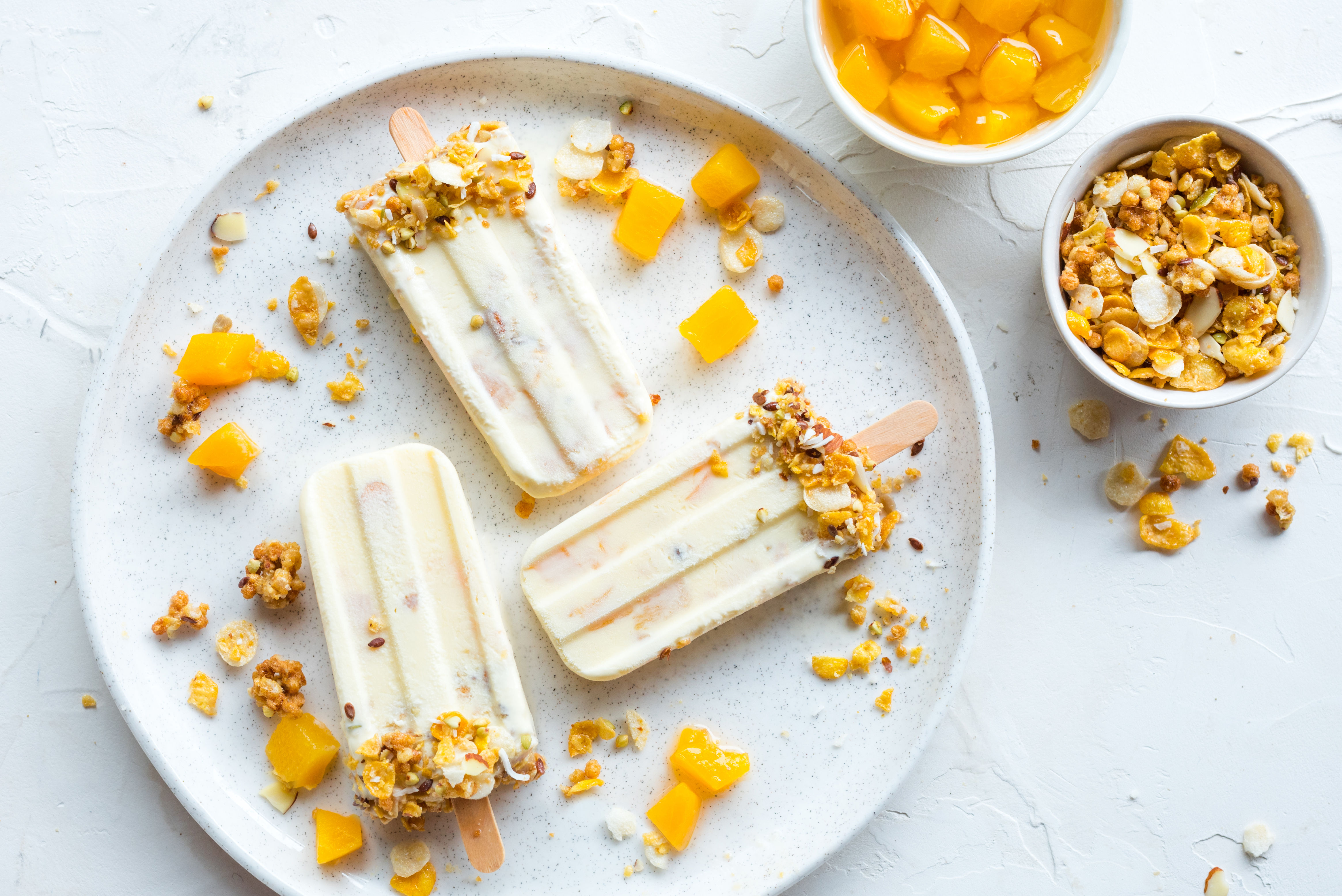 Peaches & Cream Cereal Popsicles
Ingredients
300ml cream
125ml sweetened condensed milk
1/4 teaspoon salt
1/2 teaspoon vanilla essence
3 containers of DOLE® Peach Fruit and Juice Fruit Bowls, drained
1 cup cereal
1/4 cup runny honey
Serves
2+
Method
In a large bowl, combine the cream, sweetened condensed milk, salt, vanilla essence and peaches.
Pour mixture into popsicle molds leaving a 2cm gap at the top of each. Freeze for 3 hours.
In a bowl, combine the honey and cereal. Place a spoonful of the cereal mix on top of each popsicle (in the 2cm gap) and gently push down. Freeze for a further 3 hours.
Per Serve