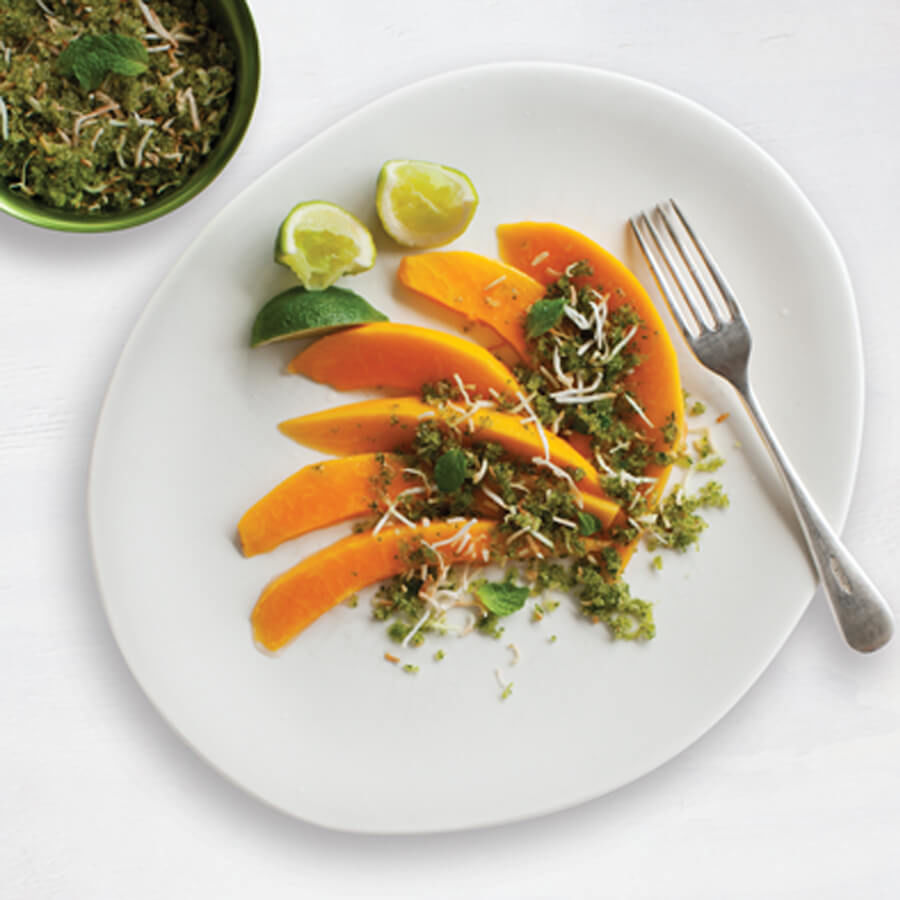 Pawpaw with Mint and Coconut Sugar
This has to be one of the best ways to eat a beautiful ripe pawpaw. If you haven't tried pawpaw yet you are in for a treat.
Ingredients
Handful of mint leaves
Finely grated zest of 1 lime
¼ cup white sugar
¼ cup thread coconut, toasted
Flesh of 2 ripe pawpaw, peeled, seeded and sliced
Lime wedges, to serve
Serves
4
Method
Place mint leaves, lime zest and 2 teaspoons of the sugar in a mortar and pestle and bash until a smooth paste. Mix in the remaining sugar and the coconut. If you don't have a mortar and pestle, blitz mint, lime zest and all the sugar in a small food processor, then mix in the coconut.
Sprinkle the mint and coconut sugar over the pawpaw and serve with lime wedges to squeeze over.
Per Serve