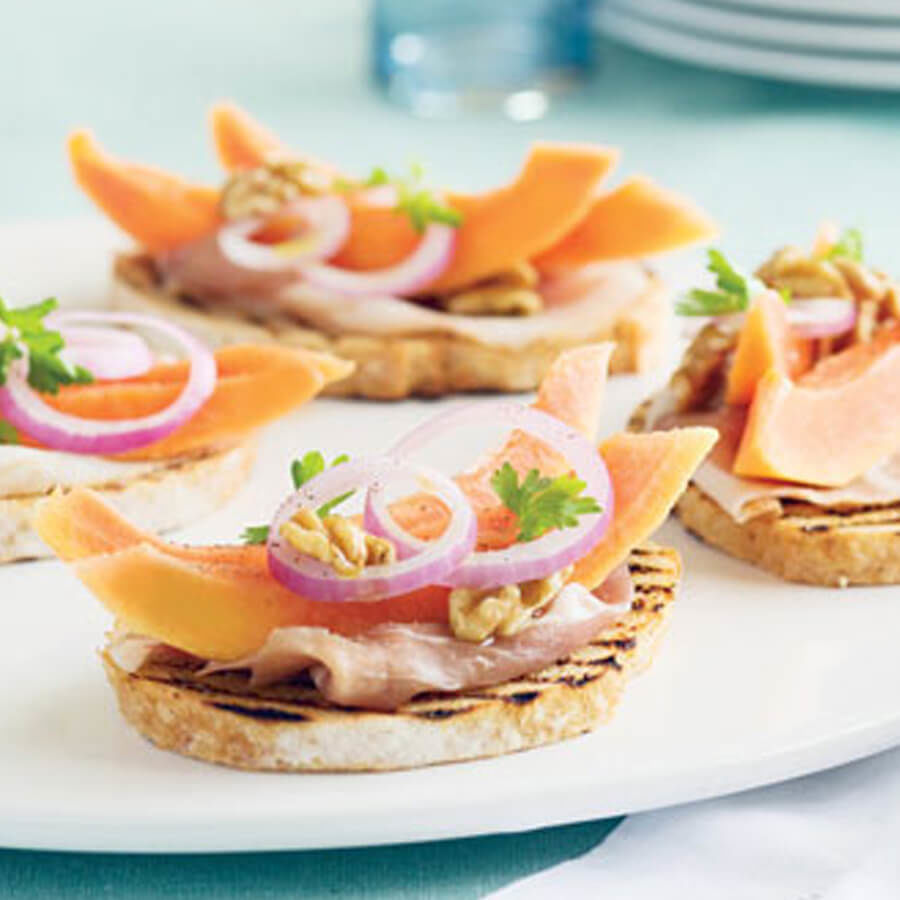 Pawpaw and Prosciutto Bruschetta
Crunchy bruschetta and red onion with silky pawpaw and salty prosciutto make this a fresh and tasty dish for lunch or an anytime snack.
Ingredients
½ loaf sourdough bread, cut into 1 cm slices
1 large clove garlic, cut in half
2 tbsp olive oil
8 slices prosciutto
1 Dole Pawpaw, cut into thin wedges
1 small red onion, sliced thinly
¼ cup walnuts
1 tbsp olive oil, extra, for drizzling
Italian parsley to garnish
freshly ground black pepper
Serves
4
Method
Char-grill the bread slices on a barbecue or under a grill until they are crisp on both sides: then rub each slice with the cut garlic clove.
Brush a small amount of olive oil onto one side of each slice of bread.
Top each slice with a piece of prosciutto, 2 wedges of pawpaw, some red onion slices and 2 to 3 walnuts.
Drizzle with the extra olive oil, garnish with Italian parsley leaves and season with freshly ground black pepper.
Per Serve