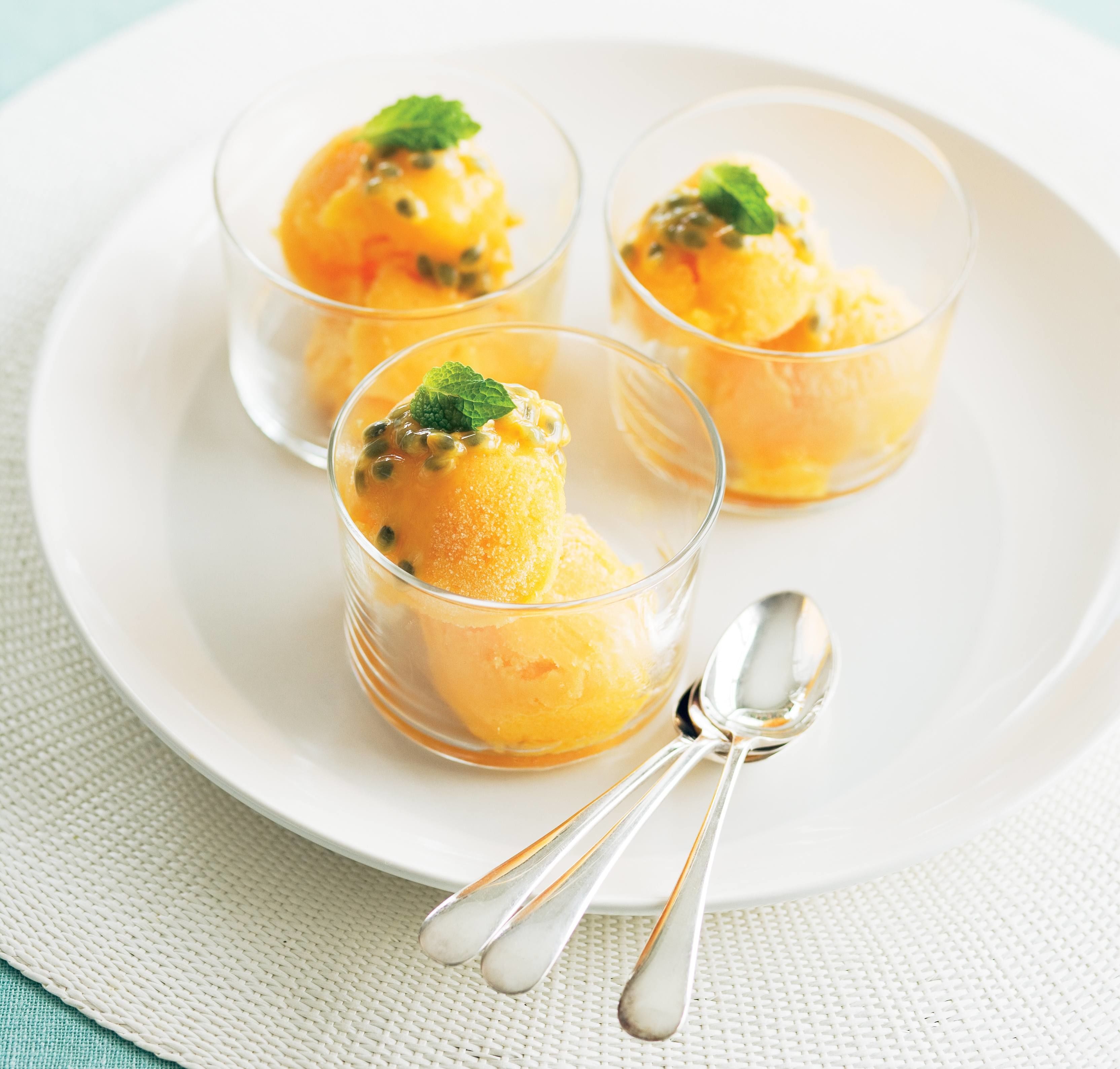 Pawpaw and Banana Sorbet
Refreshing sorbet, perfect after a heavy meal or to refresh the palate between courses.
Ingredients
1 ripe Dole Pawpaw, cut into chunks
1 Dole Premium banana, cut into chunks
½ cup orange juice
2 tbsp lime juice
2 tbsp runny honey
To serve
Serves
4-6
Method
Place the pawpaw chunks, banana, orange juice, lime juice and honey in a food processor.
Process until the mixture is smooth.
Place in a 2-itre container in the freezer until it is frozen (3 to 4 hours).
Break up the mixture with a fork several times during freezing.
Once frozen, if the sorbet is too solid to serve, process briefly in a food processor until it is smooth.
Serve in bowls with passion fruit spooned over the top.
Per Serve