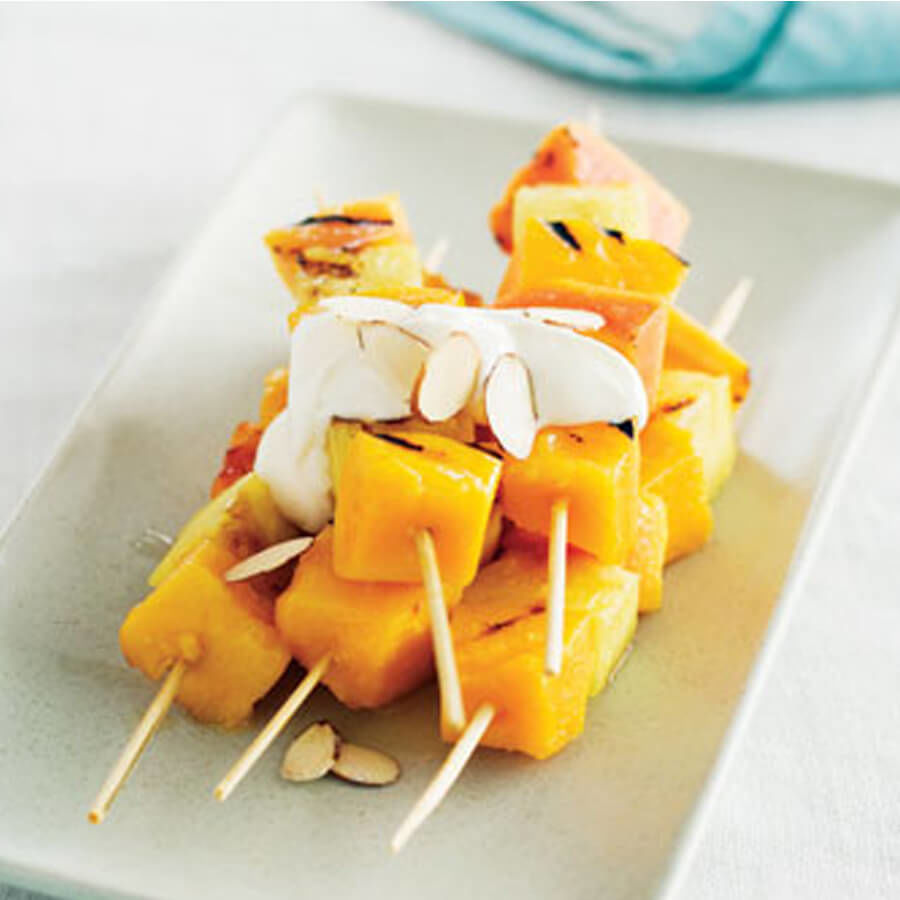 Grilled Pawpaw and Pineapple Kebabs with Honey Glaze
Brilliant on the barbeque.
Ingredients
1 Dole pawpaw, cut into chunks
1 Dole Tropical Gold pineapple, cut into chunks
2 tbsp honey
¼ cup natural yoghurt
2 tbsp toasted sliced almonds
Serves
4
Method
Thread the pawpaw and pineapple chunks alternately onto bamboo skewers.
Cook on a preheated barbeque or grill for 2 to 3 minutes, turning frequently, or until the skewers are slightly char-grilled.
Drizzle with honey while they are still warm.
Serve with the yoghurt and sliced almonds.
Per Serve