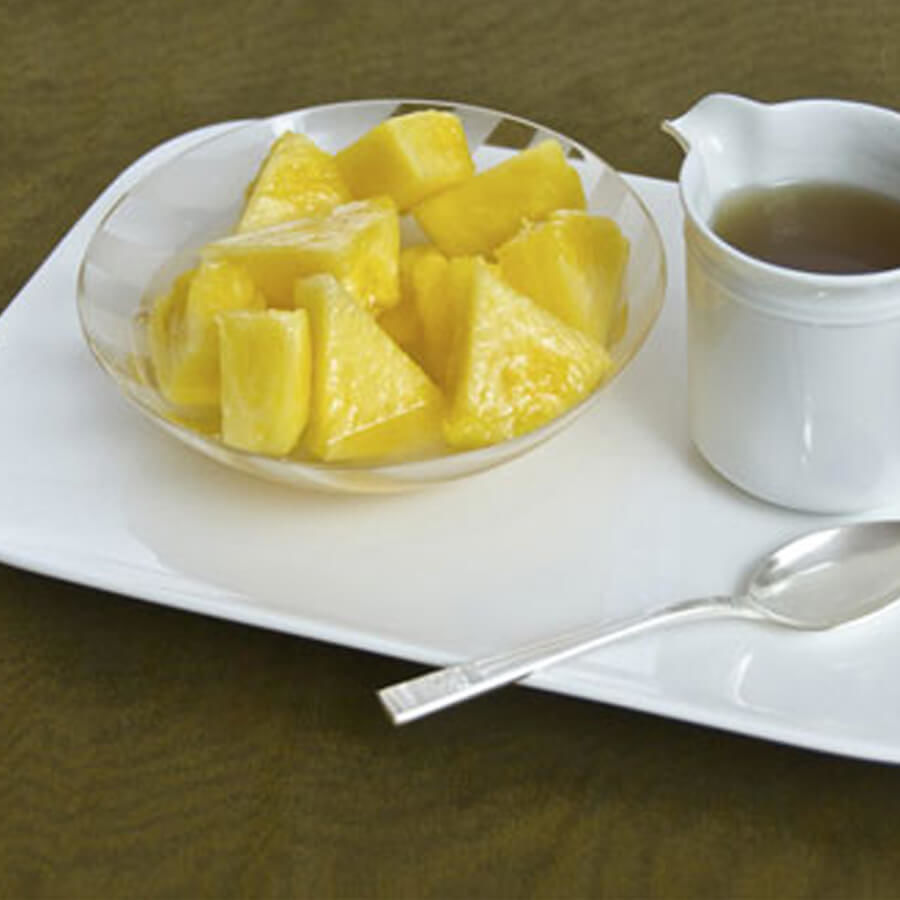 Ginger Tiger Syrup with Tropical Gold Pieces
This simple syrup recipe is so versatile you'll want to have it on hand to liven up any fruit dessert, but it's especially good with Dole Tropical Gold pineapple. (You can also use the ginger syrup wherever you want to add a little spicy sweetness, like in dressings and sauces.)
Ingredients
½ Tropical Gold pineapple peeled and sliced into cubes
¾ cup sugar
½ cup water
½ cup peeled and chopped (size of a small pea) Ginger Tiger
Serves
4
Method
Place the sugar and water into a saucepan and bring to the boil, stirring continuously.
Add the Ginger Tiger, reduce the heat to simmer and continue stirring until all the sugar has dissolved.
Simmer for a further 5 minutes and remove from the heat.
Strain the syrup into a jug to remove the Ginger Tiger. (Try using the leftover Ginger Tiger as a topping for ice cream.)
Place the Tropical Gold pineapple chunks into a dish.
Pour the syrup, hot or cold, over the Tropical Gold pineapple chunks and top with cream, yoghurt, or crème fraiche.
Per Serve