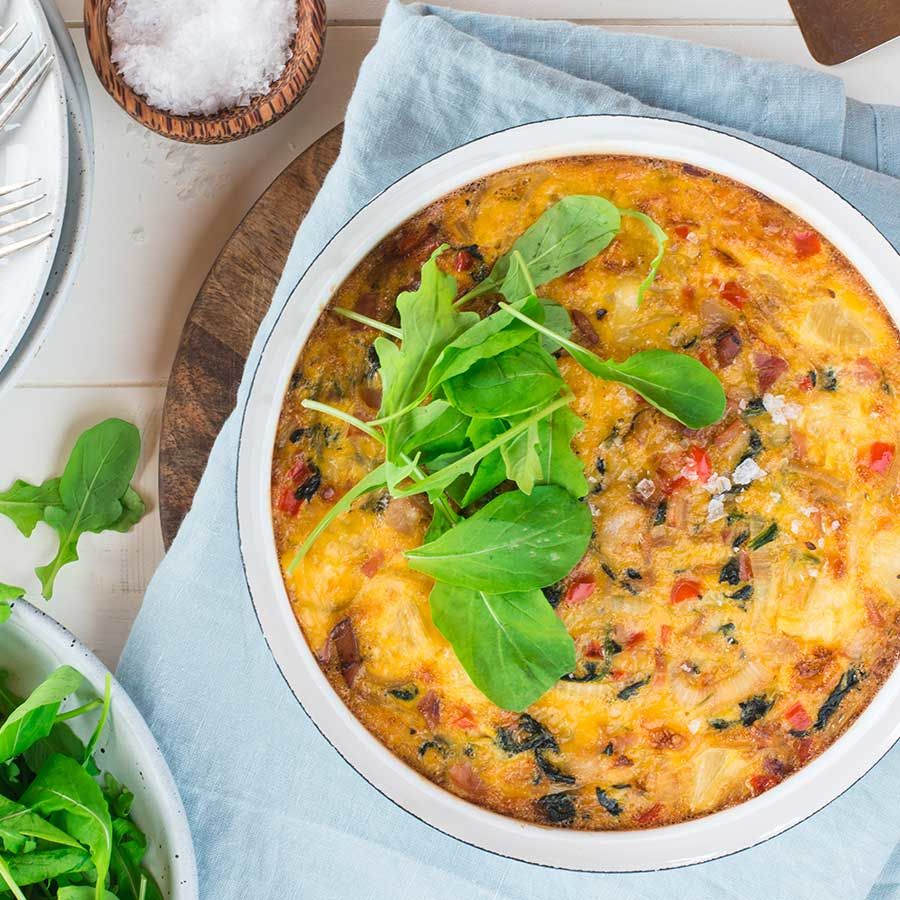 Festive Pineapple Frittata
Ingredients
2 tablespoons butter or margarine
1/2 cup onions, sliced
1 cup chopped red bell pepper
1 cup cooked ham, diced
1/4 cup frozen chopped spinach, thawed and squeezed dry
8 eggs, beaten
1 can (20 oz.) DOLE® Pineapple Chunks in Juice, well drained
1/2 cup shredded mozzarella cheese
1/2 cup shredded smoked Gouda cheese
1/2 teaspoon salt
1/2 teaspoon ground black pepper
Serves
2+
Method
Pre-heat broiler. Melt butter in a 10-inch skillet.
Add onions and red bell pepper and cook 5 minutes. Add ham and spinach and cook additional 5 minutes.
Whisk eggs, pineapple, cheeses, salt, and pepper in medium bowl. Add egg mixture to skillet. Using a rubber spatula, stir gently to cook until almost set.
Broil for 5 minutes or until frittata is puffed and golden.
Per Serve