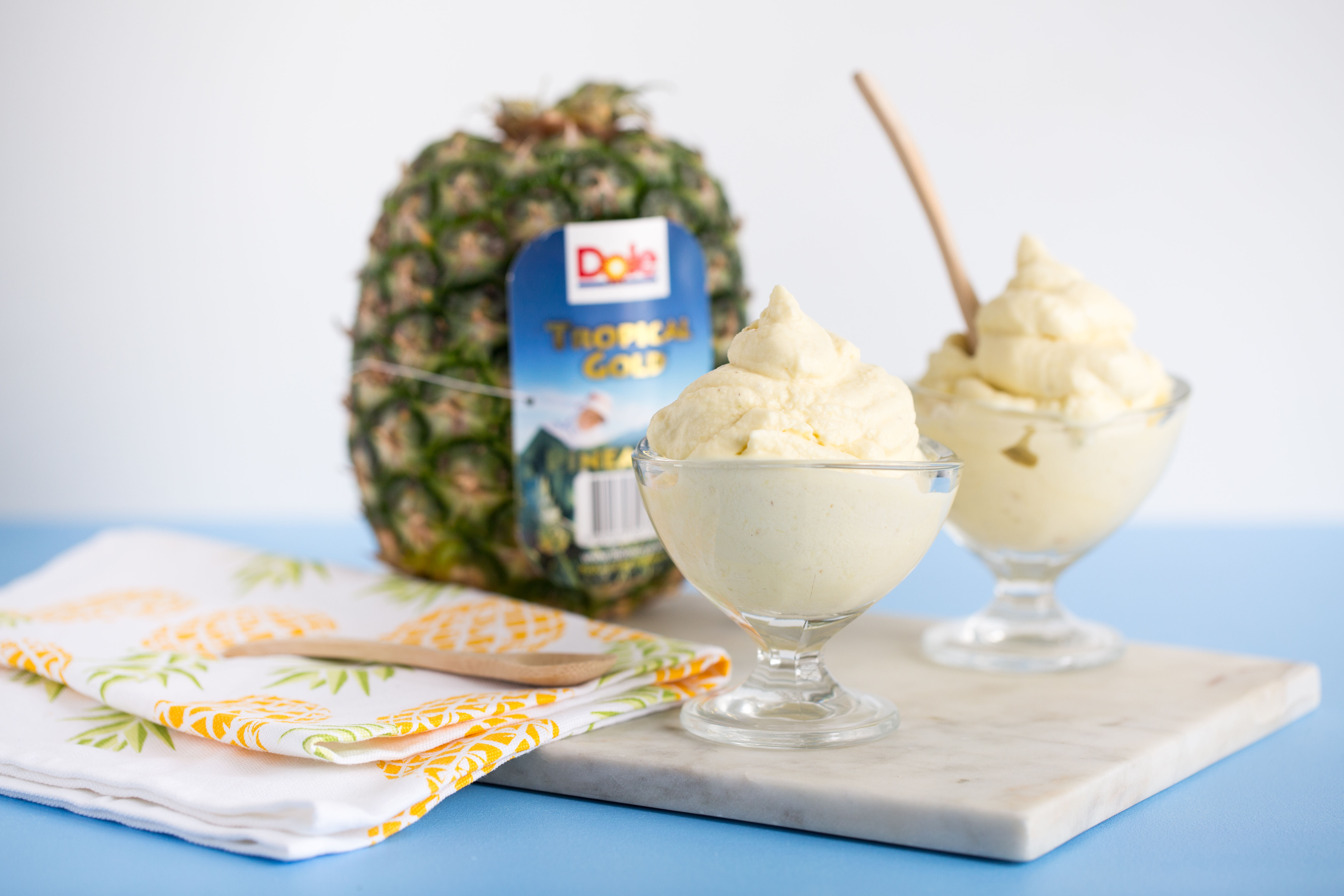 Dole Whip
Ingredients
1 Dole Fresh Pineapple – Cored/Cubed/Frozen
1 Cup Coconut Milk
1/8 Cup Fresh Lemon Juice
2 tsp Maple Syrup
Serves
4
Method
Place all ingredients into blender. Blend all ingredients until smooth. If you are struggling to blend add extra coconut milk to help form smooth texture.
Scoop out into a re-sealable plastic bag.
Once bag is full place, bag into freezer for a further 30 mins until soft serve texture is achieved.
When ready to serve remove from freezer and cut edge of bag. Pipe and swirl mixture into serving bowl.
Enjoy.
Per Serve