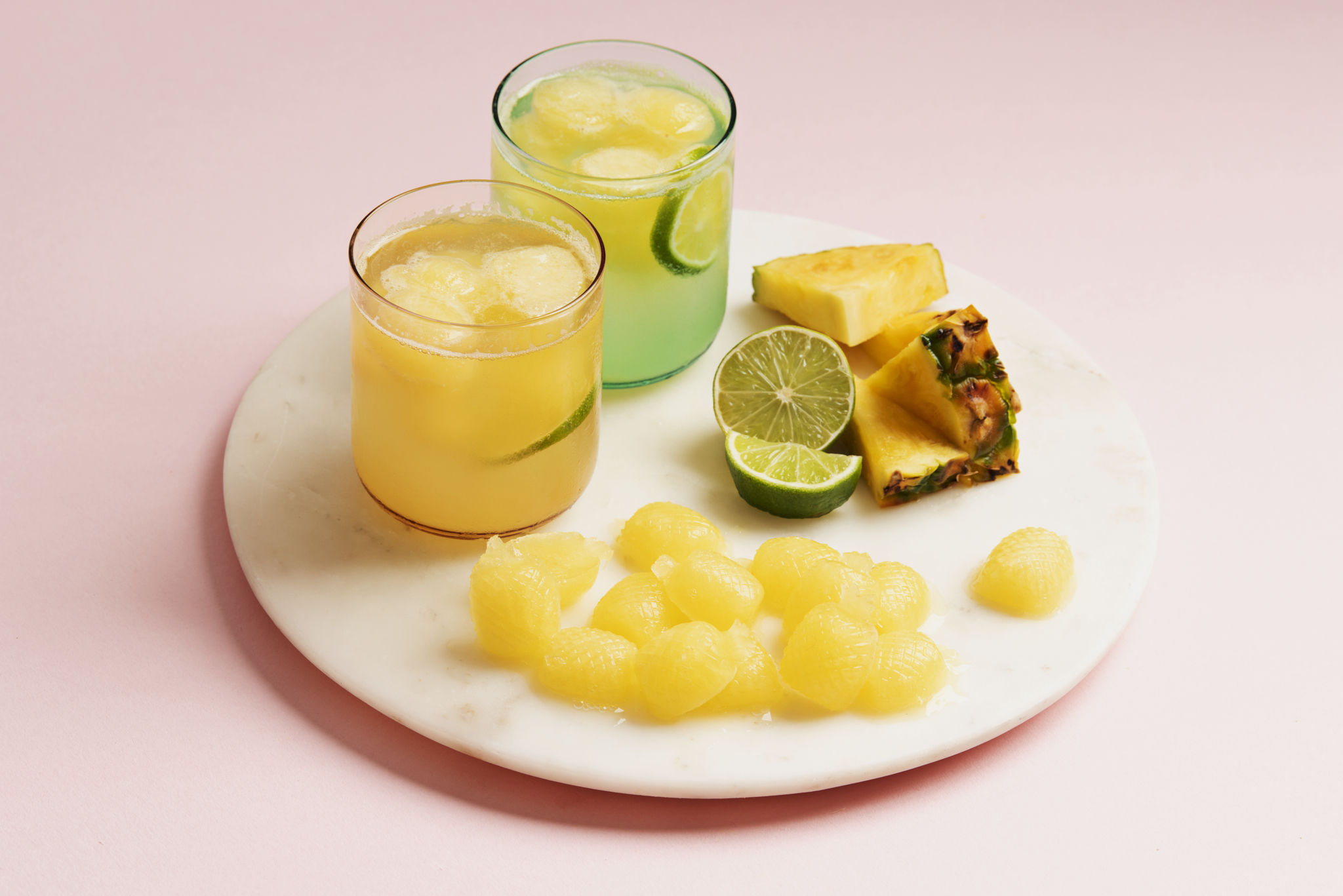 Dole Pineapple Ice Cubes
Time to make: 5 mins prep + 2 hours freezing time
Ingredients
1 Dole pineapple
3 Tbsp lime juice
1/2 cup coconut water
Serves
36
Method
1. Remove skin and core from pineapple.
2. Place all ingredients in a food processor and blend until smooth.
3. Pour into ice cube trays and place in the freezer until frozen (you may need to do this in batches depending on how many ice cube trays you have).
4. Serve in sparkling water with a wedge of lime or in your favourite tropical-inspired cocktail.
Per Serve