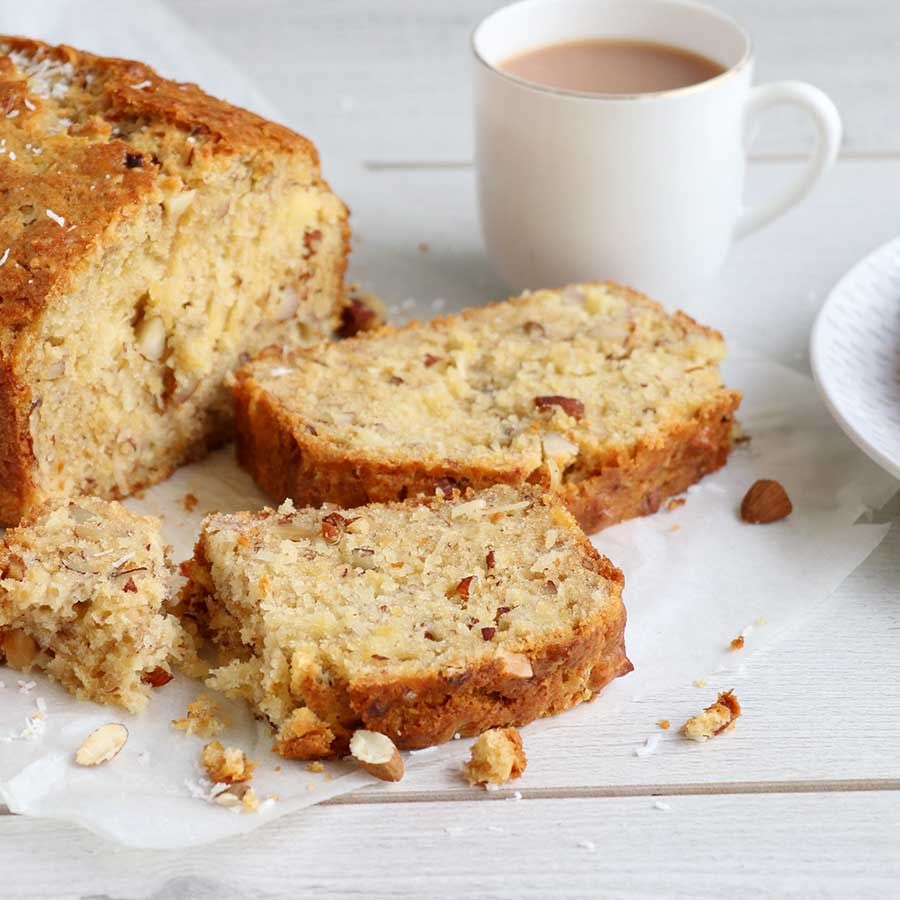 Dole Banana and crushed pineapple loaf
Serves
2+
Method
Combine flour, coconut, brown sugar, baking powder and baking soda together.
Beat eggs and add crushed pineapple, oil, vanilla extract and mashed bananas.
Add to dry ingredients and combine with chopped almonds.
Spread in two greased loaf trays.
Bake at 175°C for 60 minutes or until toothpick inserted in centre comes out clean.
Cool 15 minutes in pan then remove to rack to cool completely.
Per Serve