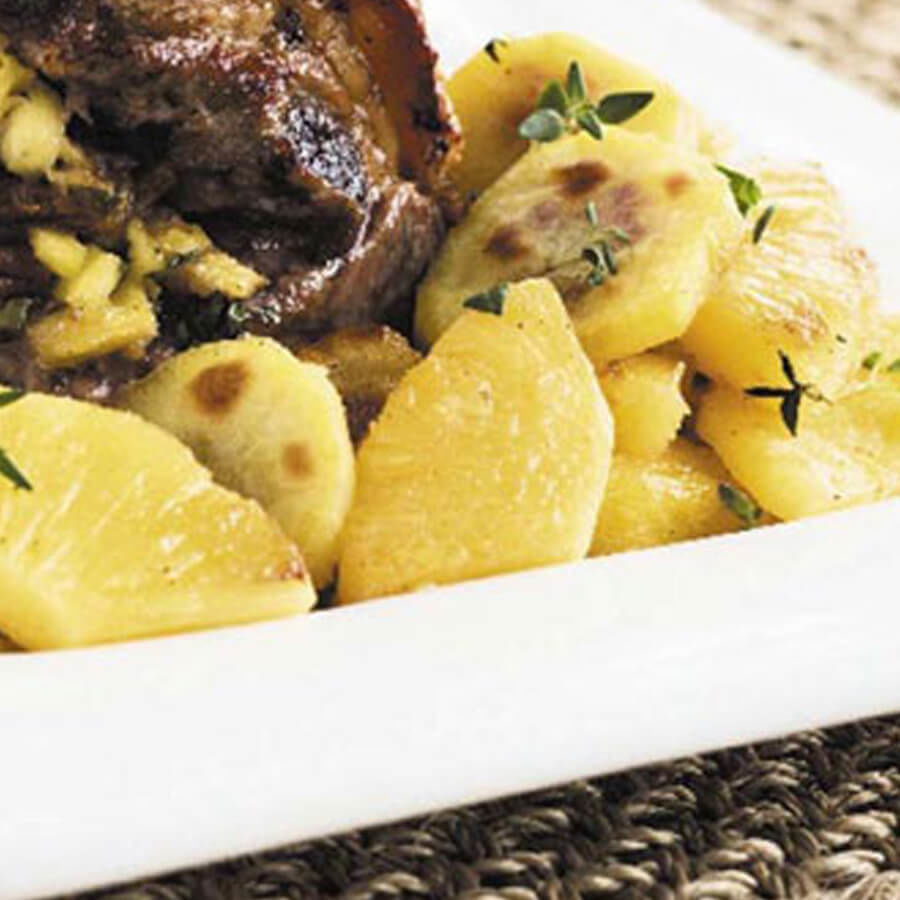 Caramelised Roast Kumera and Pineapple
The perfect accompaniment to pork, or try this dish with roast chicken.
Ingredients
6 kumara, peeled and cut into 1 cm slices
¾ Dole Tropical Gold pineapple, cut into chunks
2 tbsp butter
2 tbsp brown sugar
2 tsp fresh thyme leaves
salt and pepper
Serves
6
Method
Preheat the oven to 180°C.
Cook the kumara slices in boiling water for 4 to 5 minutes. Drain and place in a roasting dish. Add the pineapple.
Dot the butter over the kumara and pineapple, sprinkle with the brown sugar and thyme, and season with salt and pepper.
Roast in the oven for 30 minutes or until the kumara and pineapple are slightly caramelised.
Per Serve