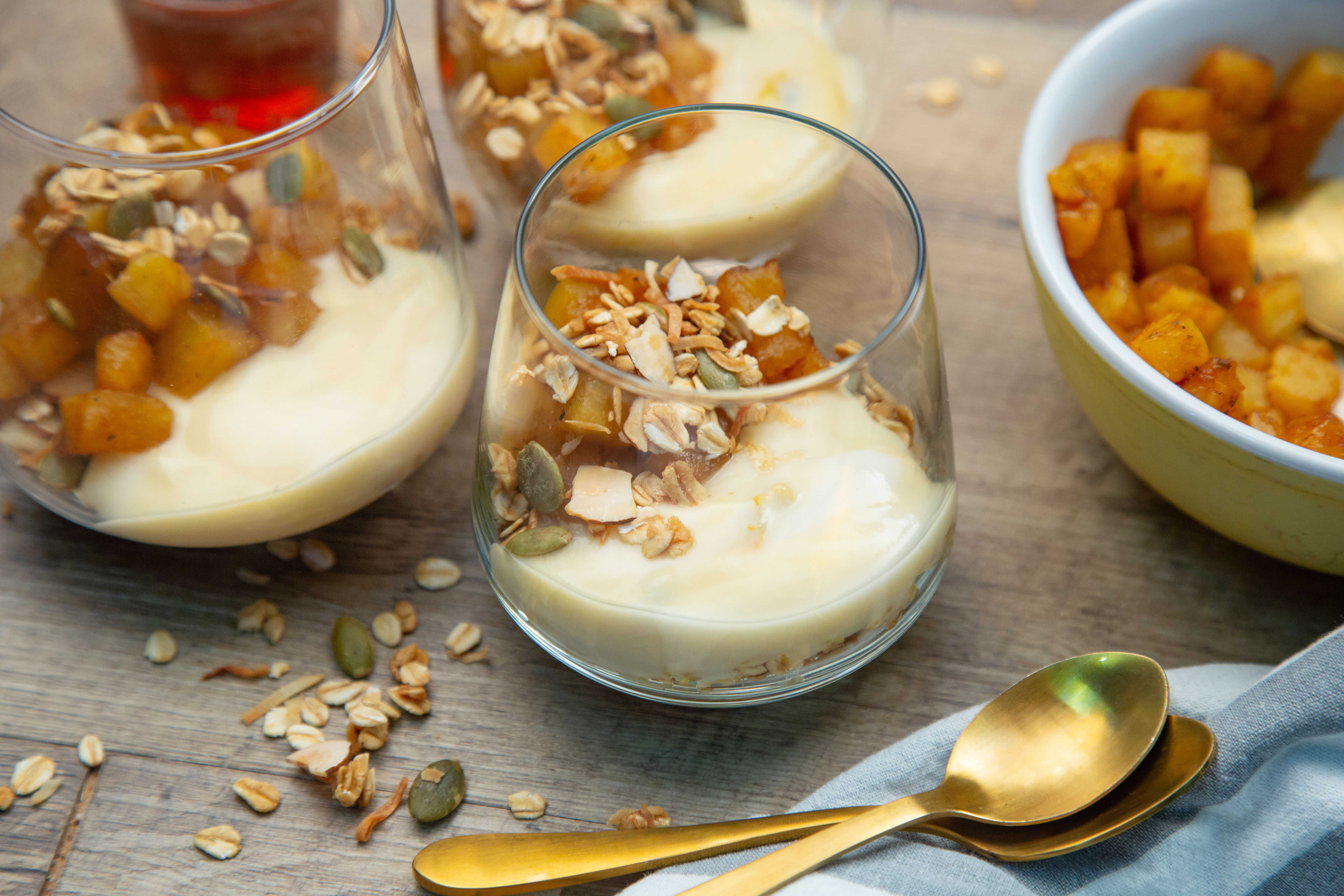 Caramelised Pineapple and Muesli Parfait
We love this breakfast option! Homemade muesli with sweet caramelised pineapple and coconut yoghurt; there's no better trio!
Ingredients
1 cup whole grain oats
¼ cup shredded coconut
¼ cup pumpkin seeds
¼ cup sliced almonds
¼ cup pure maple syrup
½ pineapple, cored and cut into small cubes
1 tsp vanilla extract
Mango & Passionfruit Coconut yoghurt
Serves
Method
On a non stick baking tray, sprinkle the oats, coconut, pumpkin seeds and almonds. Drizzle over the maple syrup, and toss to coat. Bake at 180 degrees celsius for 10-15 minutes or until golden brown. Set aside.
Add the chopped pineapple to a bowl. Add the vanilla and mix well. In a frying pan, caramelise the pineapple over a medium heat until a lightly golden and caramelised. Leave to cool slightly.
To make the parfaits, layer the yoghurt, pineapple and muesli in glasses. Serve immediately.
Per Serve