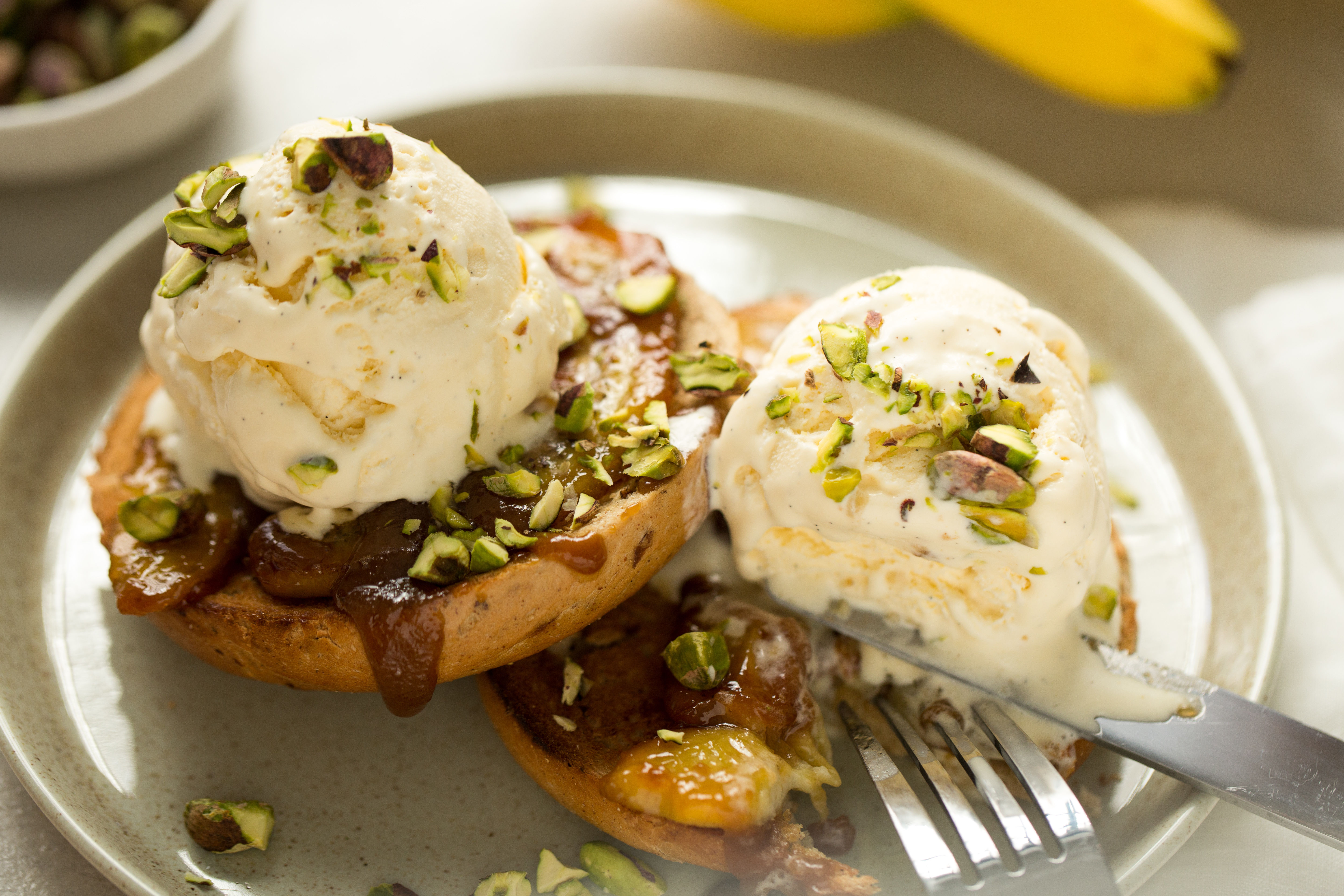 Bananarama
Ingredients
1 packet of ABE'S Bagels – Cinnamon and Raisin
30g salted butter
2 heaped tablespoons of soft brown sugar
3 Dole Bobby Bananas
Little Island Vanilla Bean Coconut Ice-Cream
Pistachio nuts, roughly chopped
Serves
2
Method
Preheat your oven grill to the highest temperature.
Slice two ABE'S Cinnamon and Raisin bagels in half and grill until nice and golden. Move to a lower shelf in the oven to keep warm.
Place a non-stick frypan on a low to medium heat. Add the butter & brown sugar, stir to combine & cook for 2-3 minutes until a caramel colour.
Slice each Dole Bobby banana in half lengthways and place in the pan cut side down with the caramel & cook, spooning over the liquid for 3-4 mins until the bananas are dark golden & caramelized.
Remove the bagels from the oven & place on a serving dish.
Working quickly, place the caramelized Dole Bobby bananas on top of the bagels, spooning over any leftover caramel
Add a scoop of Little Island Vanilla Bean Coconut Icecream and shower with the chopped pistachios
This recipe was created by The Backyard Cook – Marty Shanahan in collaboration with ABE'S Bagel Bakery and Dole.
Per Serve