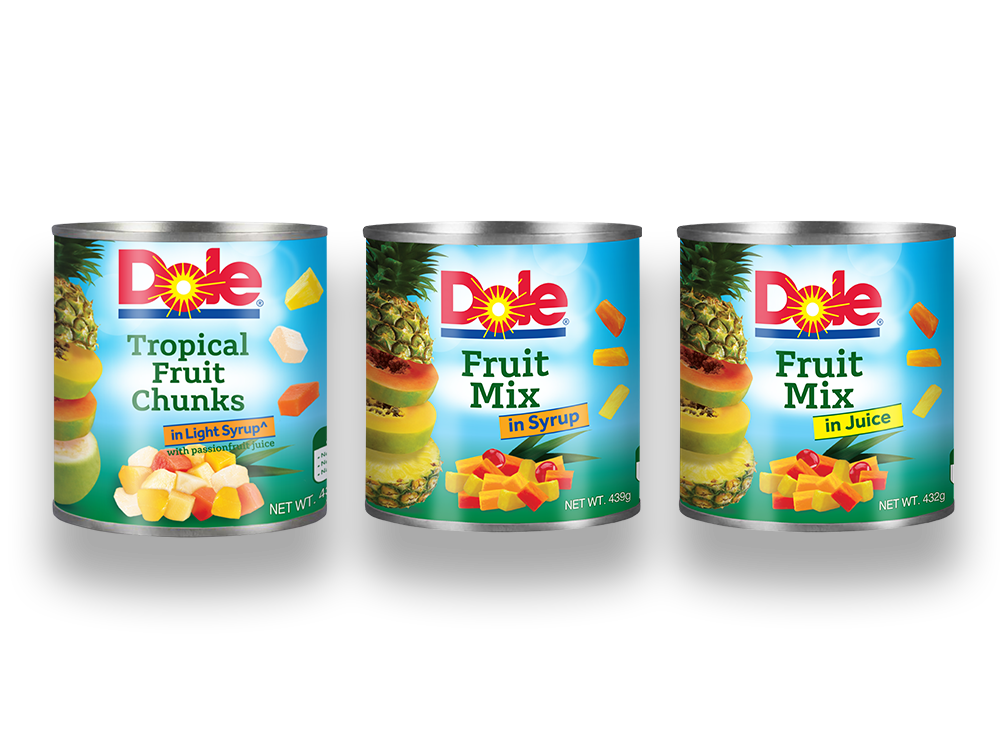 You can really taste the sunshine in Dole Tropical Fruit Chunks! We start with your favourite Dole Pineapple, then add chunks of guava, red papaya and yellow papaya and pack it in light syrup with passionfruit juice.
Dole Fruit Mix combines the great flavour of pineapple, red papaya, yellow papaya and a few cherries, making it ideal for adding to cereal, yoghurt, desserts, or simply as a snack on its own.
Please refer to our Food Service product range for 3kg cans.