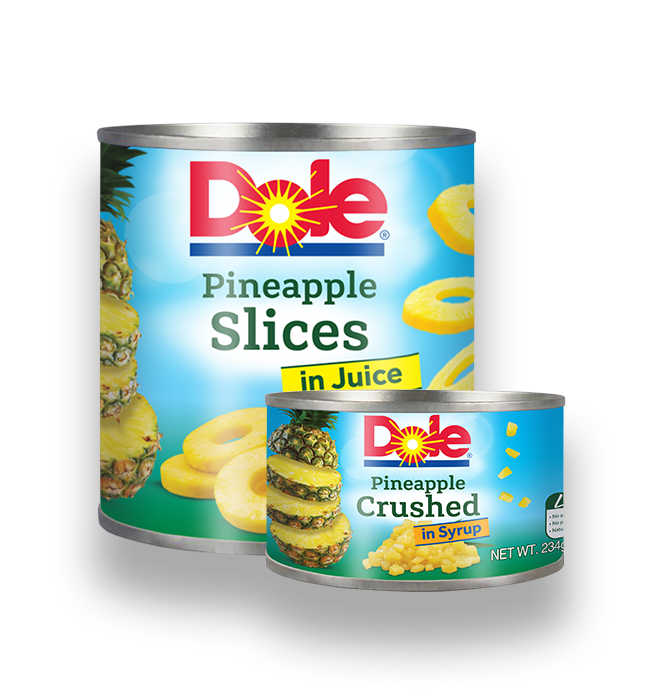 Dole Canned Pineapple
Dole is the most-loved brand of Canned Pineapple in New Zealand. There's a product to suit every occasion, with Pineapple Slices, Chunks or Crushed packed in pineapple juice or syrup, in two can sizes. So whether you're making burgers, stir fries, baking or simply snacking, Dole Pineapple is the ideal choice.
Please refer to our Food Service product range for 3kg cans.